Trying is Believing
Get a feel for what it would be like to have smarter irrigation before making the leap. Try before you buy.
Step 3
Give it a spin.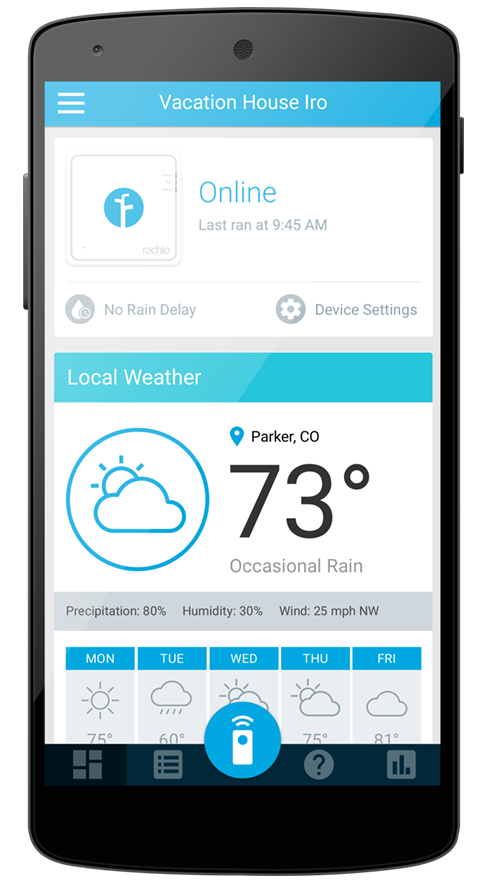 A note on the demo.
The app has been set up ahead of time to give you a feel for what it will be like to have a new Rachio smart sprinkler controller. However, please note that without the actual hardware, it is limited in its use.
To learn more about our app's features check out the features page. If you'd like to learn more about the setup of the controller hardware, please take
a look at our install page.